2015-2017
The synergy of Paul's and Damien's respective PhD thesis on micro-additive manufacturing and wavefront shaping  leads to the invention of volumetric 3D printing.

2018
After the successful production complex structures, Damien and Paul focused on improving the printing accuracy and developing the material portfolio of volumetric 3D printing.

2019
As our patent-pending technology is becoming more mature, we are currently expanding our team to bring our products and services to market in the near future.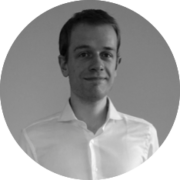 DAMIEN LOTERIE
Co-founder, CEO
Damien graduated from EPFL in 2017 with a PhD in microenginering. His expertise in light shaping through complex media put him on the track of developing Readily3D's algorithm for volumetric 3D printing.
After having secured initial funding for Readily3D, Damien now works on establishing new business partnerships to foster the commercialization of volumetric 3D printing.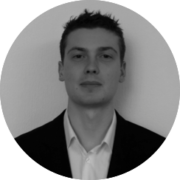 PAUL DELROT
Co-founder, CTO
Paul holds a PhD in Photonics from EPFL. During his PhD studies, at the forefront of additive manufacturing, Paul acquired a multidisciplinary background and pioneered micro-additive manufacturing through endoscopic probes. Paul co-authored 9 publications and holds 3 patent applications.
Paul focuses on bringing volumetric 3D printing to market and creating bespoke applications for Readily3D's customers.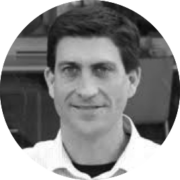 CHRISTOPHE MOSER
Co-founder, Business advisor
Professor Christophe Moser took part in key innovations in holography over the last two decades.
Professor Moser co-founded Composyt Light Labs, acquired by Intel in 2014 and was also co-founder and CEO (2000-2010) of Ondax, acquired by Coherent Inc. in 2018